TZR125 with CRS125 exhaust
TZR125 Track Bike
This idea came from looking at other 125 performance bikes, they all have short large belly exhausts and peek around 11500rpm
While my TZR has a large and small belly (around 110mm) and it peeks at 10500rpm
I want to see if a shorter larger belly exhaust is pushing me in the right direction.
Because I have a CRS125 exhaust ling around coming from a kart engine, its almost logical to make that one fit the TZR and see what it does.
Bore X stoke are the same, cylinder port heights are close.
So a relative good match
The dimensions off the CRS exhaust.
A nice 133mm belly
At the top lying the CRS exhaust below a other kart exhaust with a larger belly
Needed to make a flange that fits the TZR
Working the outside diameter
Starting with the flange it self
Welded together.
(Not my best work I know)
Cut the top off the CRS exhaust, and grind it in so it could bend easier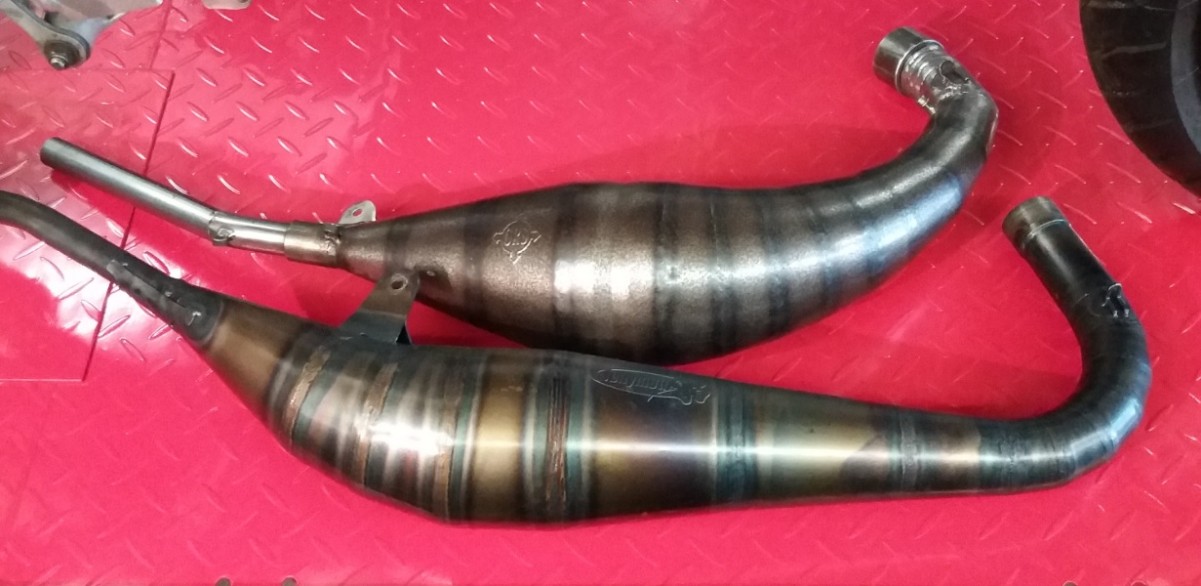 Welded the top back.
(its not super tight but for testing it is ok)
A nice short fat pipe.
Could be interesting to dyno